Yesterday we asked all participants to write down one word to describe how they felt during our session. I am pretty sure the word "alone" was not coming from my group though - an enthusiastic, hard-working group of women from the municipality of Cërrik.
Motivated, hopeful, but also "alone" are some of the words displayed in the giant Word Cloud on the wall on the second day of our meeting in Pogradec, Albania.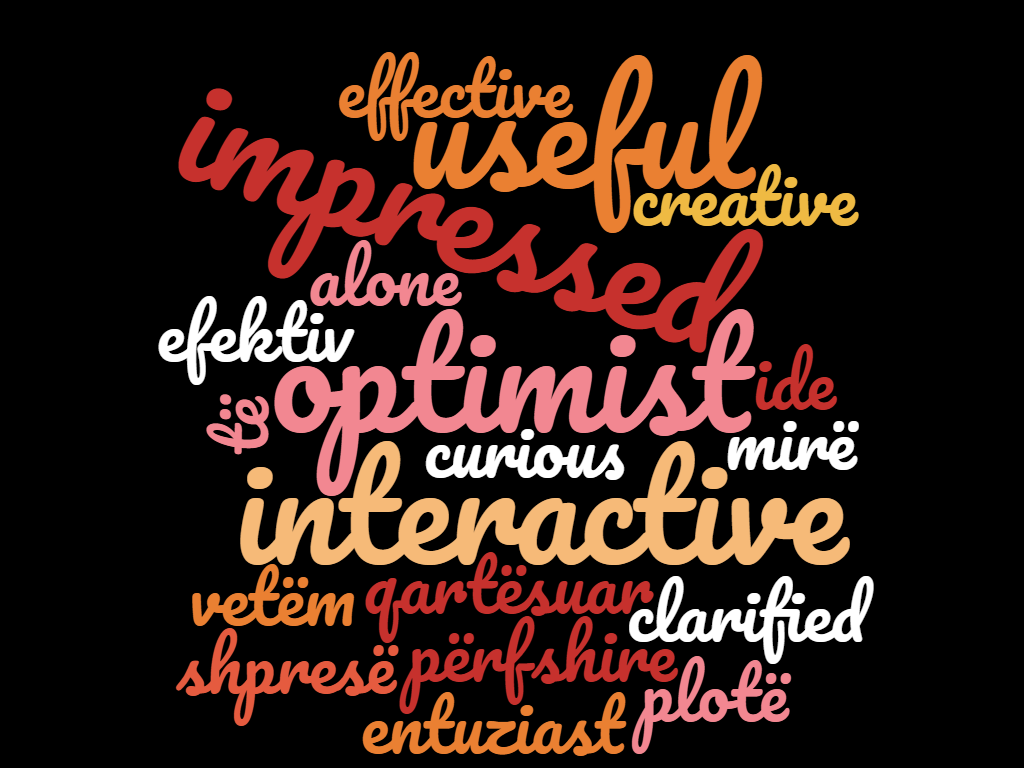 The Municipal Action Group from Cërrik is working on a small-scale project proposal to contribute to the local safety situation in their city. Multiple safety problems are related to youth unemployment and the absence of youth facilities, which is why they are developing a Youth Zone for recreational and educational purposes. I am facilitating them, like four of my Dutch and Albanian colleagues are currently doing with four other Municipal Action Groups in other rooms. We also have a special guest from the Dutch Municipality of Diemen walking around, who is assisting the Albanian municipalities in the development of a Communication Paragraph for their proposals.
The session we're having yesterday and today is a milestone in our Matra project on Local Safety and Security in Albania. It is the important link between the capacity building activities we have implemented so far and the creation of a tangible results by using skills and knowledge gained before. All five municipalities have come up with promising project proposals based on their recently developed safety policies. And the person feeling alone on day one? His colleagues were just arriving a bit late that day and they have managed to complete a great project proposal as well.