Mar 05, 2019 - Libya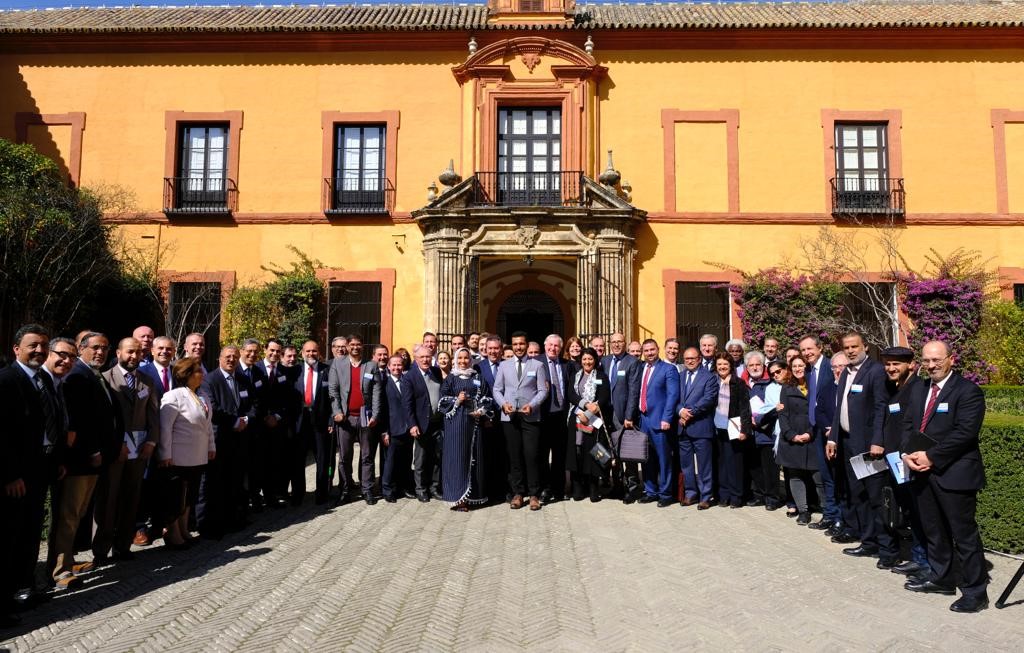 Last week, VNG International successfully supported the attendance of 18 Libyan mayors and municipality focal points in the 10th plenary session of the Euro-Mediterranean Regional and Local Assembly (ARLEM) in Sevilla, Spain. Additionally, they participated in the meeting of ARLEM's Nicosia Initiative, a decentralised cooperation programme between the EU and Libyan Mayors. This Initiative has the twin aims of helping to improve public services in Libya and of helping Libyan cities to enter the international community.
ARLEM is an assembly of local and regional representatives from the European Union and its Mediterranean partners. The official program on Tuesday included a study visit to La Cartuja, Sevilla's business park dedicated to start-ups and incubators.
The next day, discussions on the Nicosia initiative took place. Following the successful exchange programmes over the last three years in sustainable fishing with the region of Friuli Venezia Giulia and water management with Murcia, the ARLEM aims to extend the Nicosia initiative with more funds and exchange programmes, and has welcomed new partners such as the Galicia regional government. VNG International will also be more closely involved in the Nicosia Initiative as an implementer to ensure synergies and avoid duplication.